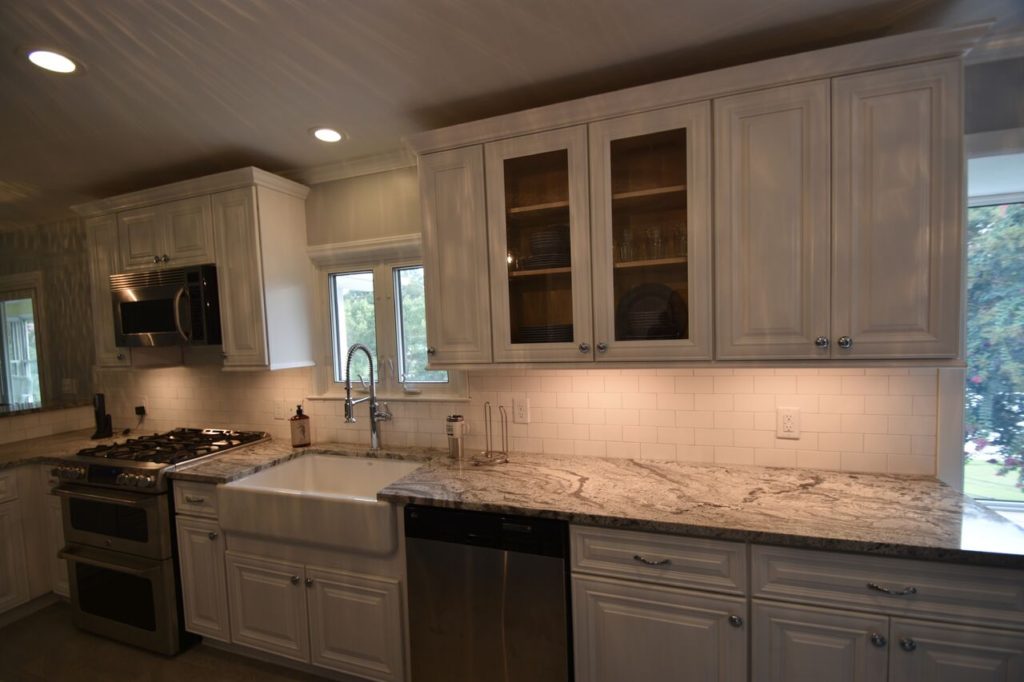 Recent Kitchen Remodeling project in Charlotte
Here at SFCC Remodeling, we can transform your current kitchen into one that you've been dreaming about for years. Whether you want a new look or you want additional space, we have the experience and the knowledge to create exactly what you want.
From the initial consultation to the final inspection, we'll work directly with you to ensure that not only is every one of your expectations met, they're exceeded. This includes working within your budget, sticking to our estimate, and providing you with the best kitchen remodeling services in Charlotte and the surrounding Charlotte area.
This page focuses on a recent Kitchen Remodeling project we completed in Charlotte.  Our goal was to update the Kitchen while also opening up the space to make it more accessible for entertaining.  This next picture gives a perspective of how the area looked before SFCC Remodeling worked here. The first shows how the kitchen area was closed off and the second picture shows the original kitchen. The stove and microwave on the left is where we opened up the wall which will be shown further on.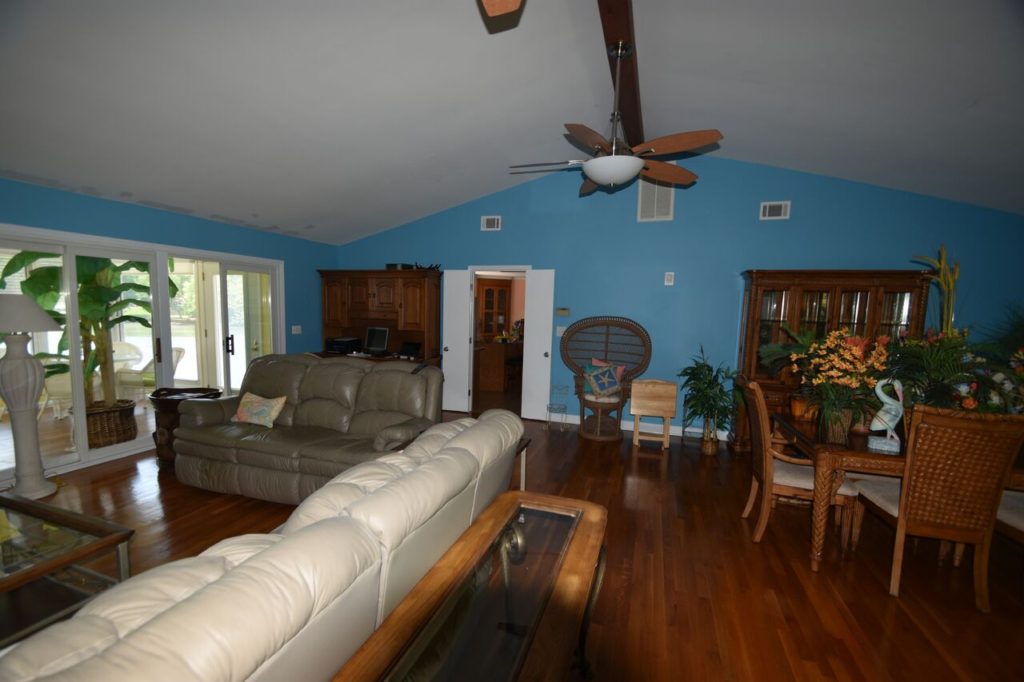 No Open Wall for Kitchen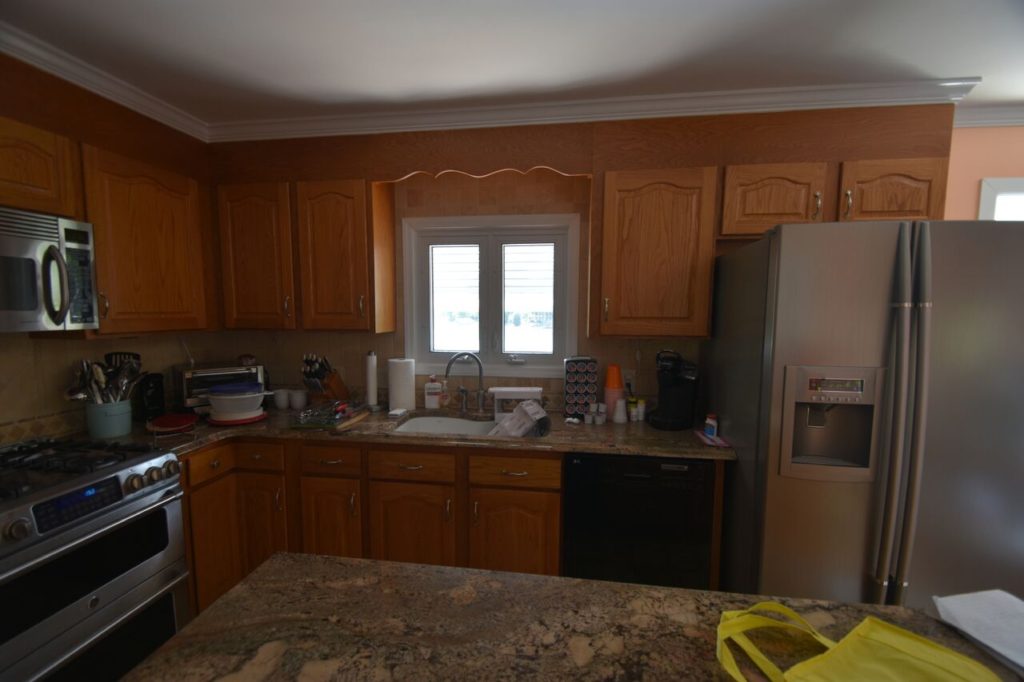 Kitchen before being remodeled
So now we have you see the new kitchen without the wall.  Compare the look above with that of the one below.  We then go to the other side of the remodeled kitchen to so you can see the look directly into the living area.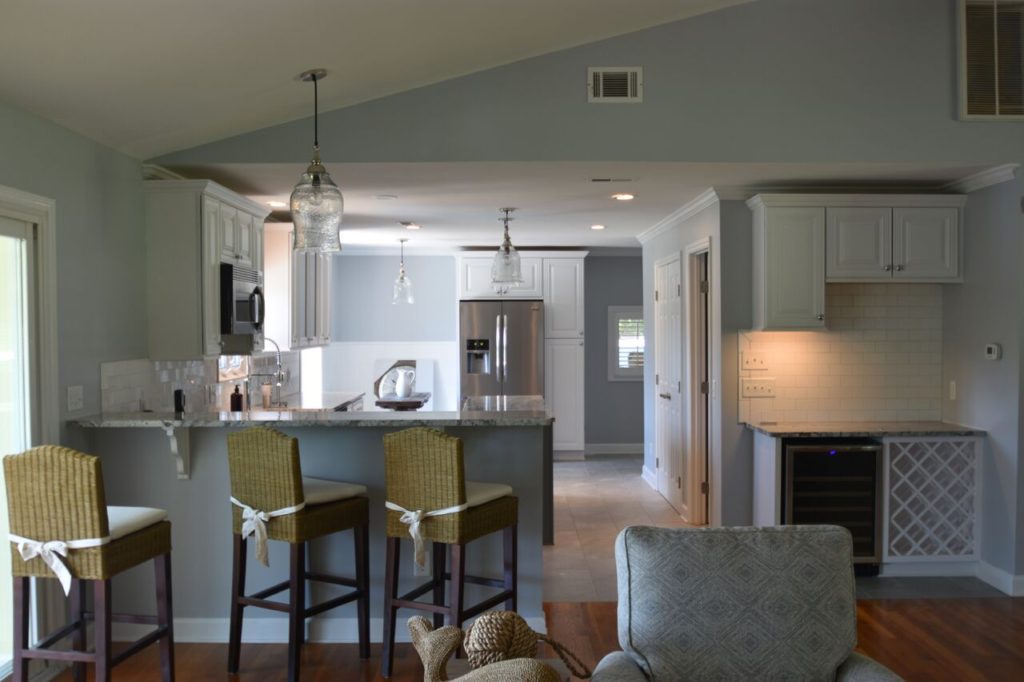 New Kitchen Remodel without wall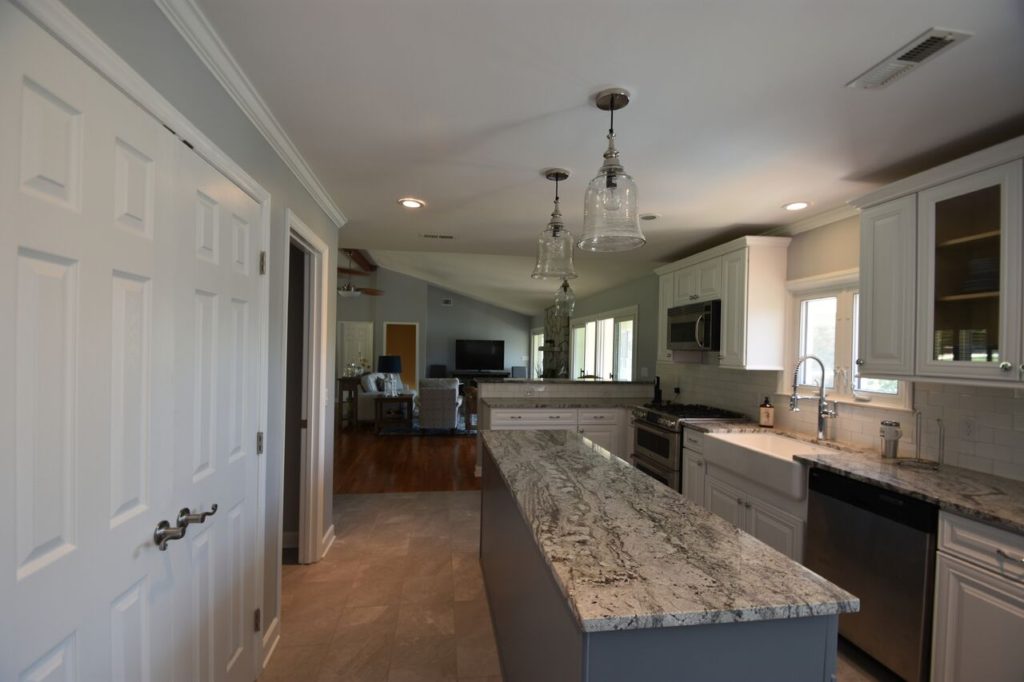 New Kitchen Remodel open concept
And next we have a direct look at the new kitchen remodel from a slightly different angel.  Notice the Farm Sink on the right hand side.  It is made of cast iron.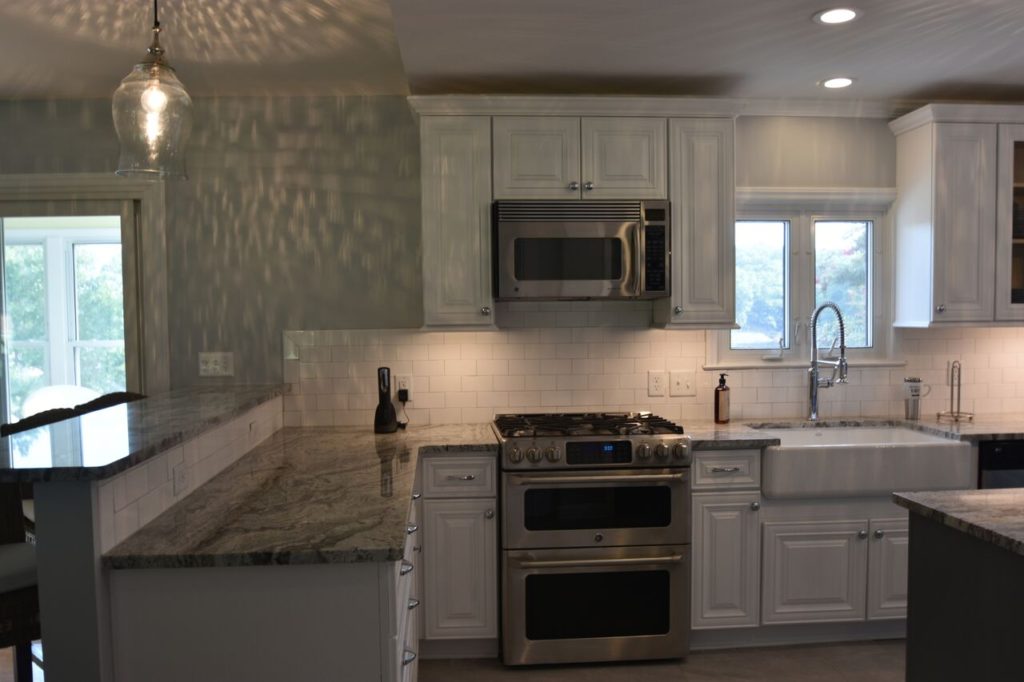 Farm Sink for this new Charlotte Kitchen Remodel
Quality Work and Superior Customer Service With Every Job
When we complete a job, we never take shortcuts to save time or money. You can feel confident knowing that you will always receive the premium workmanship for your money. We always use quality products, and we always get the job completed right. That's our guarantee.
Contact SFCC Remodeling today to become your premier Charlotte Kitchen Remodeling Contractor, where we turn your dreams and vision to reality.