Enjoy Your Living Space Even More With a Newly Remodeled Kitchen
Here at SFCC Remodeling, we can transform your current kitchen into one that you've been dreaming about for years. Whether you want a new look or you want additional space, we have the experience and the knowledge to create exactly what you want.
From the initial consultation to the final inspection, we'll work directly with you to ensure that not only is every one of your expectations met, they're exceeded. This includes working within your budget, sticking to our estimate, and providing you with the best kitchen remodeling services in the Charlotte area.
Let Us Help You Create Your Dream Kitchen
Flooring    Cabinetry    Countertops    Sinks    Backsplashes
The following is from a recent Charlotte Kitchen Remodeling project where the goal was to open up the entire room.
In the next picture is a recent Charlotte Kitchen Remodeling job where we upgraded the entire kitchen as well opened up the walls to make for a much larger space.  Go to this job to see Before and After pictures and a more thorough explanation.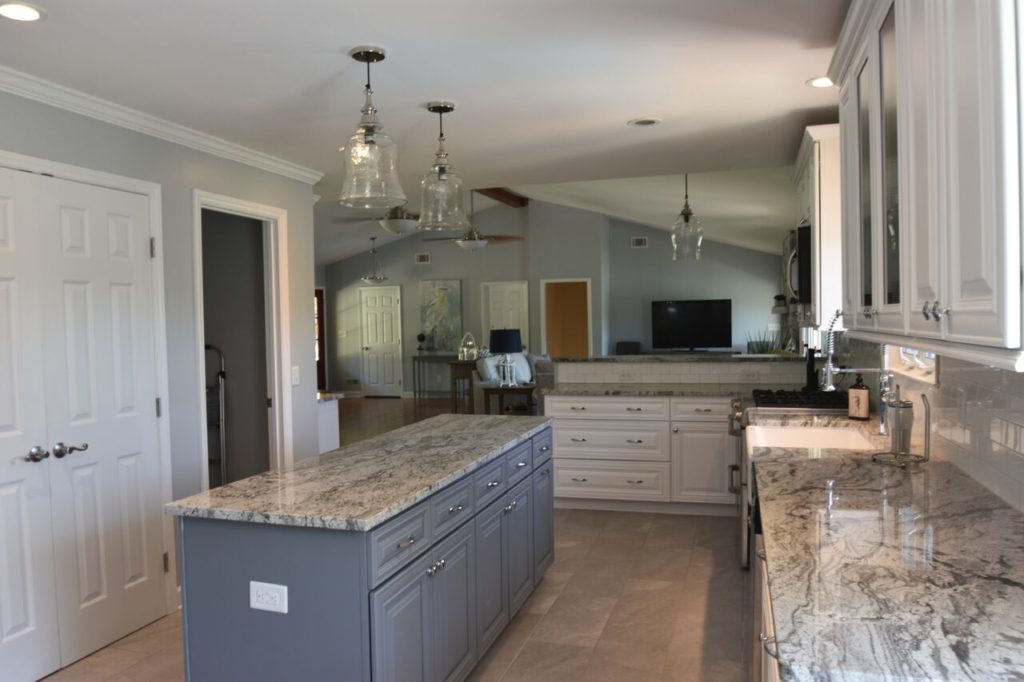 Charlotte Kitchen Remodel from Lake Wylie
In the next picture is a recent Kitchen Remodel project in Charlotte where we get to demonstrate how SFCC pays attention to details while showing a few work in progress explanations too.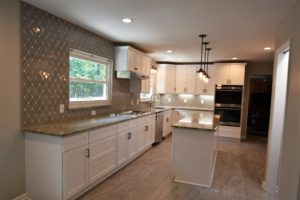 If you're unsure what it is you exactly want to do with your kitchen remodel, we can help. From suggesting different products, designs and layouts to offering guidance when making critical decisions, we'll work directly with you throughout the project to ensure your kitchen is designed exactly to your satisfaction and to suit your needs.
Quality Work and Superior Customer Service With Every Job
When we complete a job, we never take shortcuts to save time or money. You can feel confident knowing that you will always receive the premium workmanship for your money. We always use quality products, and we always get the job completed right. That's our guarantee.