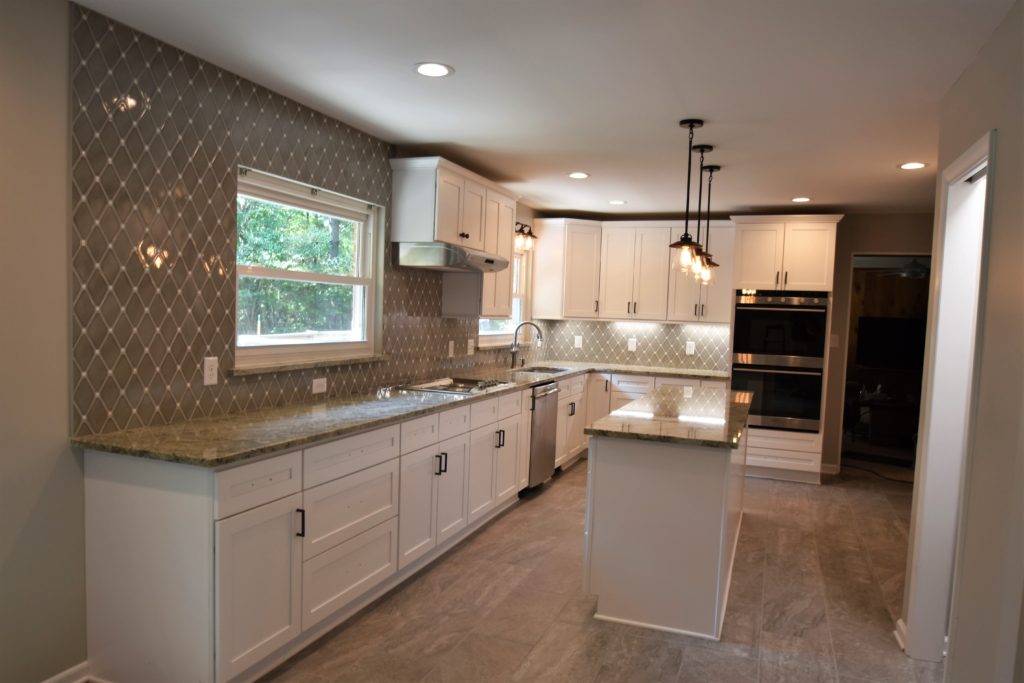 Here at SFCC Remodeling, we can transform your current kitchen into one that you've been dreaming about for years. Whether you want a new look or you want additional space, we have the experience and the knowledge to create exactly what you want.
From the initial consultation to the final inspection, we'll work directly with you to ensure that not only is every one of your expectations met, they're exceeded. This includes working within your budget, sticking to our estimate, and providing you with the best kitchen remodeling services in Charlotte and the surrounding Charlotte area.
This page focuses on a recent Kitchen Remodeling project we completed in Charlotte. Our goal was to update the Kitchen while simultaneously looking to be as luxurious and affordable as possible. We pride ourselves on paying attention to detail. Look closely at the picture on top to see if anything specific stands out. Do you see it? We will get to that in a moment.
Here we walk you through the process of this new kitchen remodel transformation in Charlotte, beginning with the demolition of the old. And then we level the floors. These pretty much represent the full opposite of the new finished Kitchen, but most homeowners are not accustomed to seeing all the steps.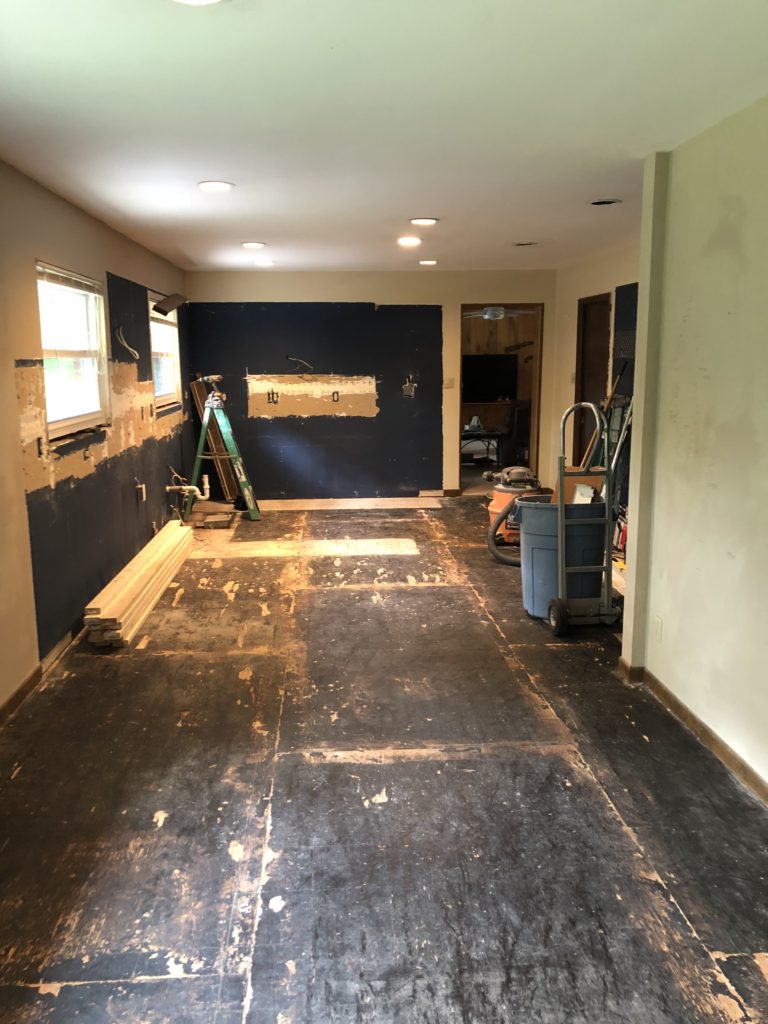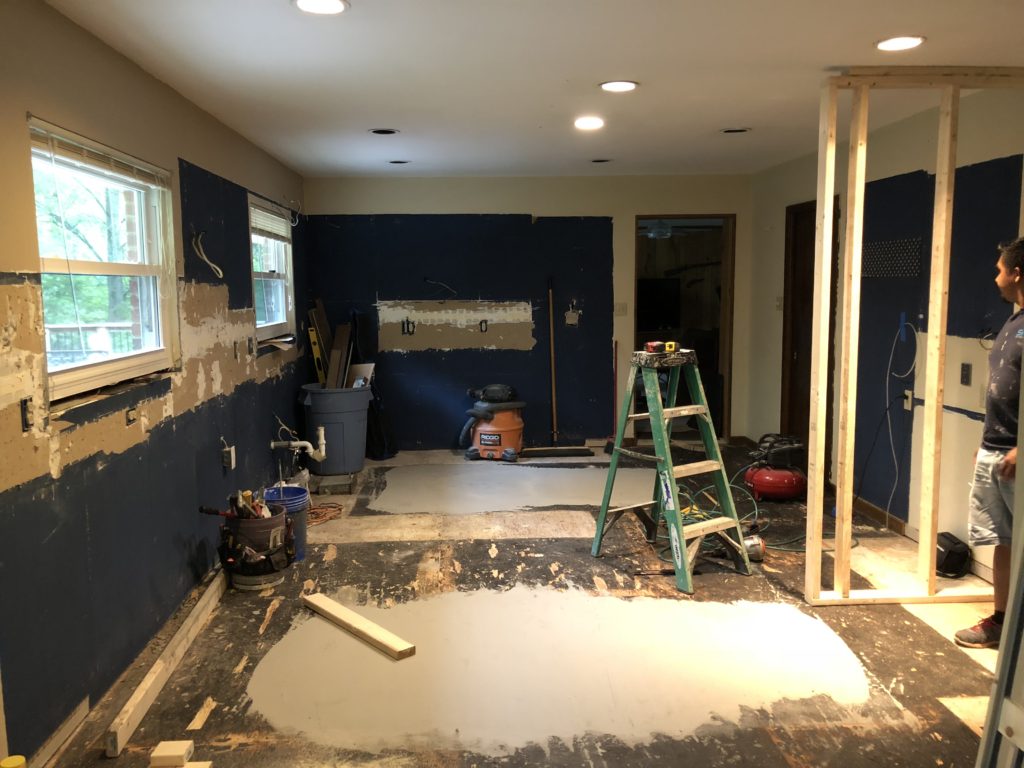 SFFC Remodeling takes pride in all aspects of our work, from those aspects that are hidden to those that are plainly visible. After the floor leveling in completed, we then moved into the placing the Ditra Under Flooring Membrane that absorb a little bit of movement so you do not get hairline cracks over time. When properly installed, a tiled floor is practically indestructible, and unlike carpet, vinyl, or laminate flooring which have to be replaced periodically, properly installed tile can last a lifetime. To protect the integrity of your investment, tiles need to be protected from multiple angles: from underneath, at perimeters and transitions, and within large expansions.
After the flooring was completed, we then moved into installing the cabinets.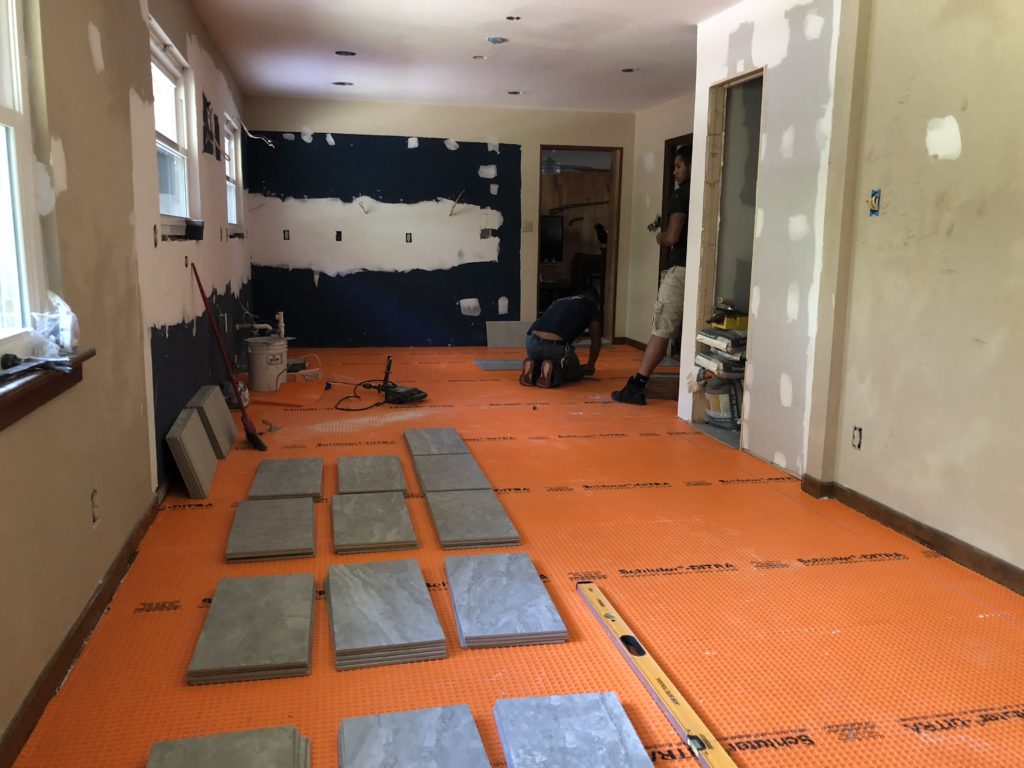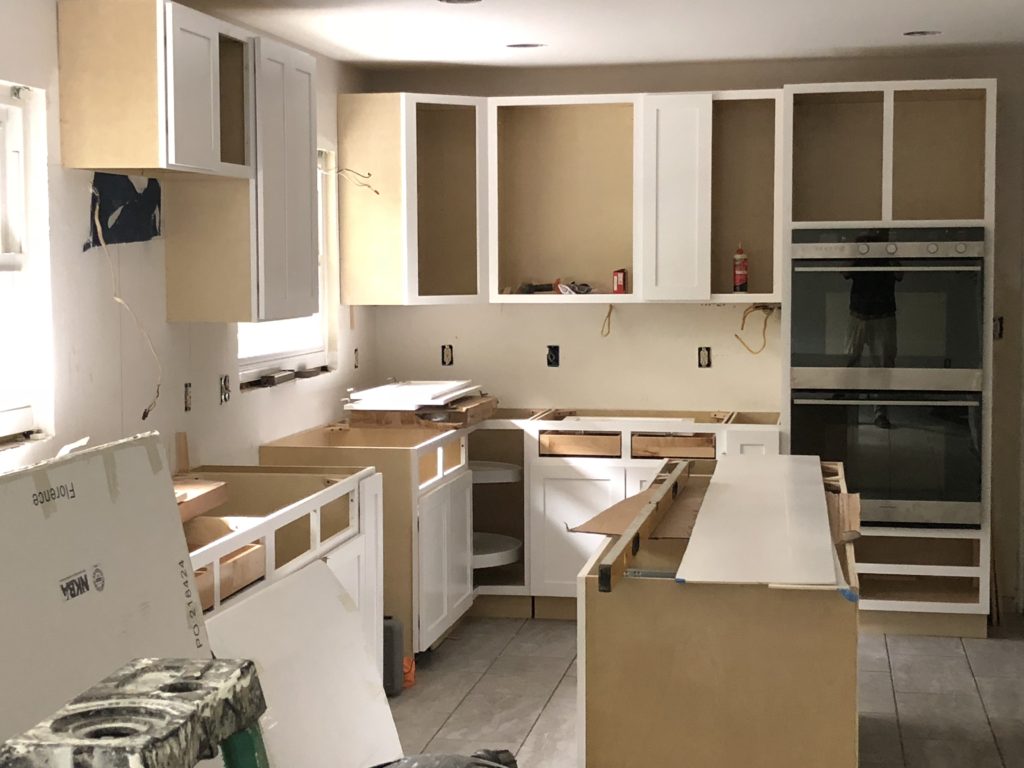 So now we finished the kitchen and get to show off some characteristics of paying attention to detail. This next image shows off a nice clean extended countertop. But what else do you see?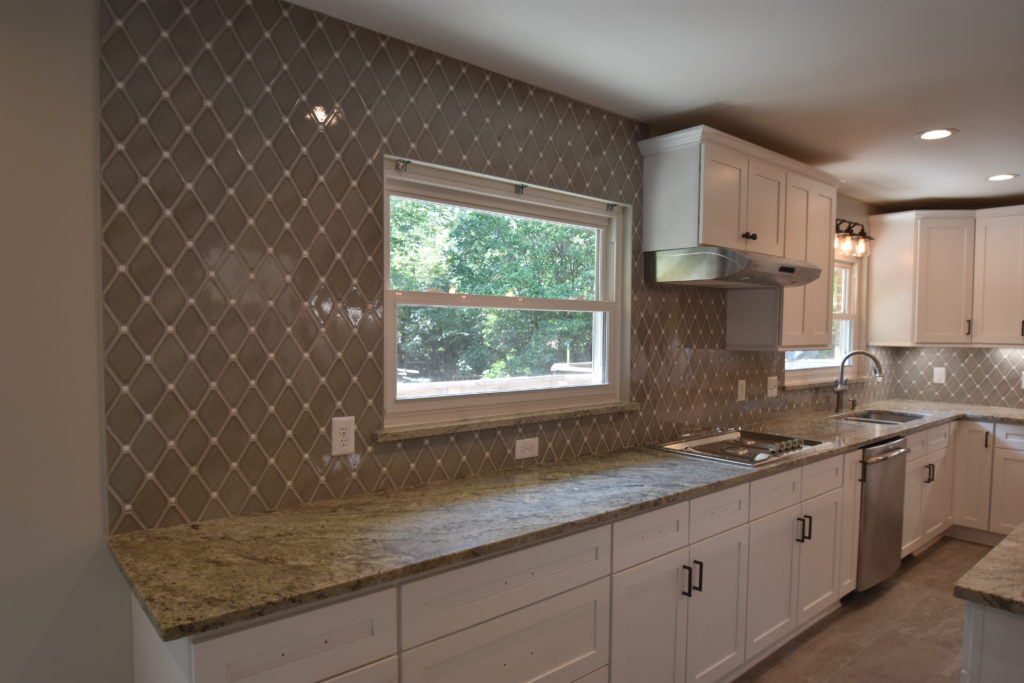 The spacing of tiling is absolutely perfect. Follow the square connecting sections between each tile, either up or down, or across the counter top or ceiling. You will see the spacing remaining perfect. Subtle differences like this, even when some homeowners may miss them, is what brings pride in our work.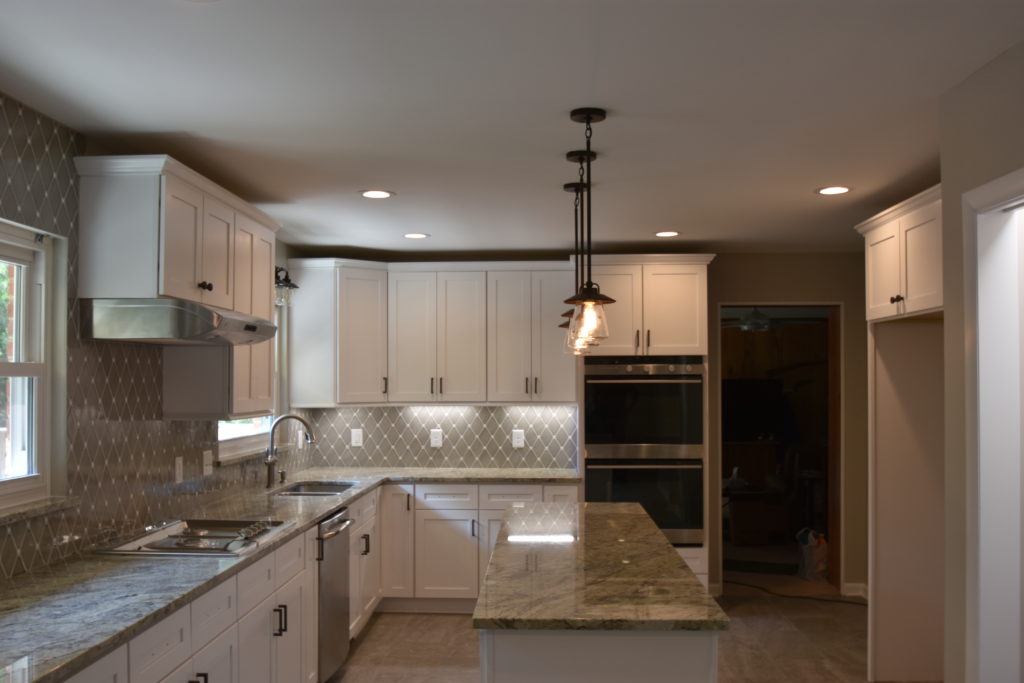 When we complete a job, we never take shortcuts to save time or money. You can feel confident knowing that you will always receive the premium workmanship for your money. We always use quality products, and we always get the job completed right. That's our guarantee.
Contact SFCC Remodeling today to become your premier Charlotte Kitchen Remodeling Contractor, where we turn your dreams and vision to reality.